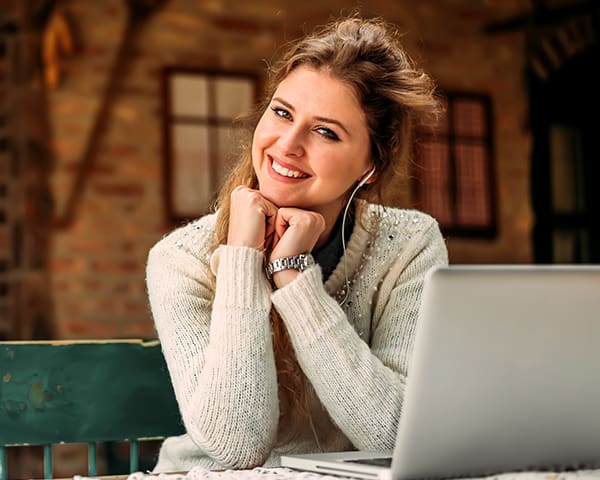 What is Professional Teeth Whitening?
Professional teeth whitening is a safe and effective way to remove stains and lighten the colour of your teeth. 
With age, teeth become more vulnerable to staining from food and other substances. Products like coffee, tea, berries and tobacco are notorious for staining teeth.
The bleaching agents used during the teeth whitening treatment process are designed to reverse these effects of aging and staining, lightening the colour of your teeth. 
Teeth Whitening in New Minas: How It Works
Teeth whitening uses peroxide-based bleaching agents. Oxygen acts on the tooth enamel as the active ingredient breaks down, creating the whitening effect. 
Take-Home Teeth Whitening in New Minas
At New Minas Dental Centre, we offer at-home whitening options so that you can whiten your teeth in the comfort and convenience of your home.
Custom-fitted whitening trays are created specifically for your smile. These custom trays are manufactured to fit your smile to keep the solution in contact with the teeth and away from sensitive areas like the gums. 
Teeth Whitening FAQs
Read the answers to our most frequently asked questions about teeth whitening at New Minas Dental Centre.